Join the Motion Digital Apprentice Programme for 2022
.

Authored by
James Fairweather
|
June 16, 2022
We're on the lookout for the newest talent in digital marketing – and the Motion Digital apprenticeship scheme could be what helps you to unlock your potential.
What is the Motion Digital Apprentice Programme?
Motion Digital is the apprenticeship programme run by Reprise Digital, offering people from all backgrounds an opportunity to get into the digital industry and develop their skills.
Based out of our digital centre of excellence in Leeds, apprentices will study towards a Level 3 qualification in Digital Marketing, learning from some of the best and brightest in the digital industry and working on campaigns for some of the world's biggest and well-known brands.
Starting in September and working with us for 16 months, apprentices will learn about digital marketing and advertising from different perspectives and get an immersive experience of what happens in an award-winning digital agency. You'll be thrown in at the deep end but don't worry – we have talented and supportive colleagues who are there to guide you through.
Who are we looking for?
We have a wide range of opportunities, all demanding different skills so whether you've always wanted to work in digital and tech, or whether you're still unsure as to where your future lies, we'd like to talk to you.
We're looking for talent from all backgrounds with a wide range of skills and interests. Even if you don't consider yourself to be a tech expert, Motion Digital is all about helping you reach your potential. What matters most is your enthusiasm and willingness to learn.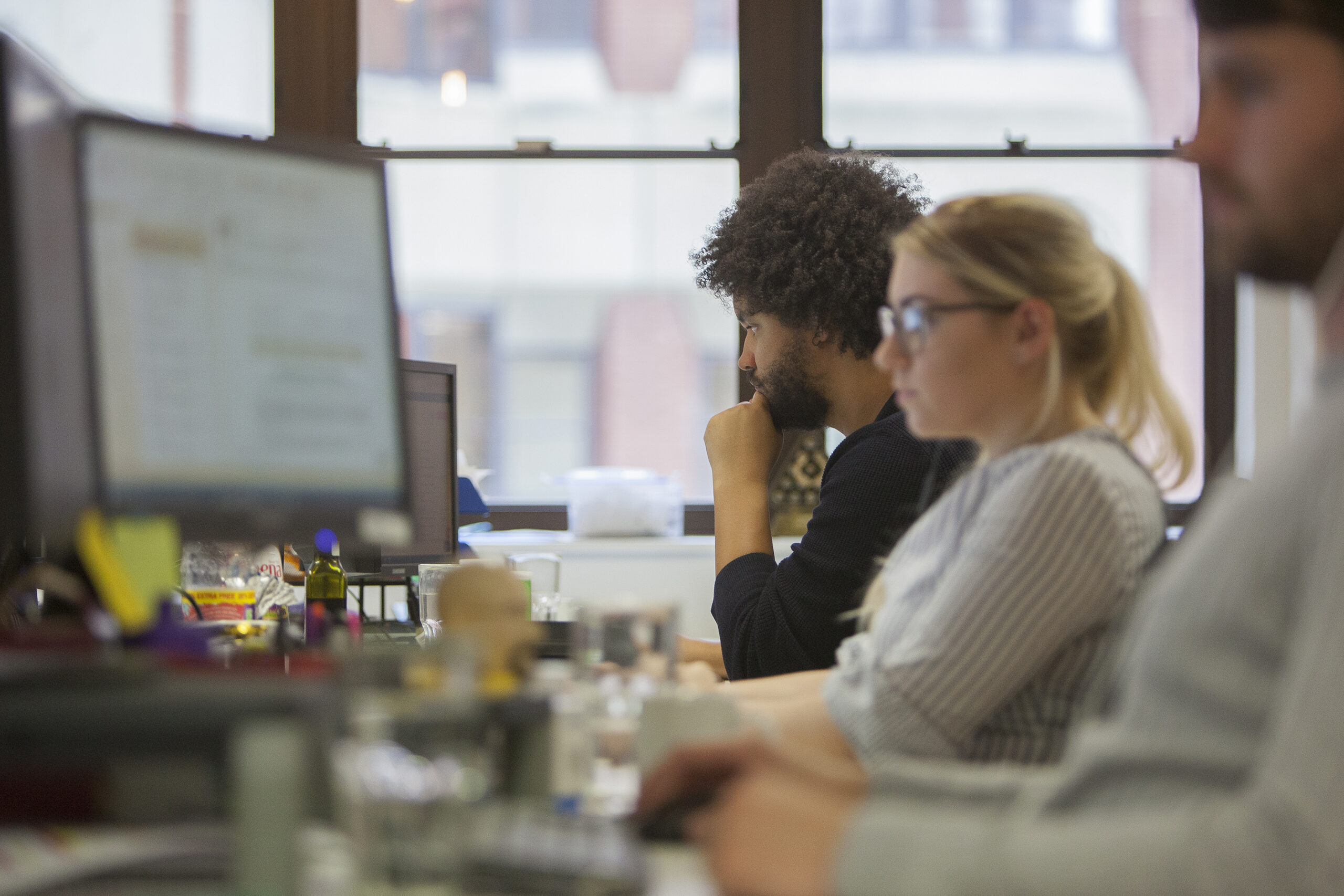 What opportunities are available?
There are four opportunities on offer as part of the scheme, each exposing you to different parts of the digital advertising industry.
SEO & Biddable Apprentice
With our SEO & Biddable Apprenticeship, you'll get to learn how search engine optimisation and digital advertising campaigns really work.
Your time will be spent across two teams. In our SEO team, you'll learn about areas such as technical SEO, keyword analysis and how to present data to account managers and clients. You'll also work with our Biddable Media team, where you will learn about paid search, social media advertising and how to write effective ad copy.
Research & Insights and Demand Generation Apprentice
Our Research and Insights & Demand Generation Apprenticeship will also see you split your time across two incredibly important teams within the Reprise agency.
With our Research and Insights team, where you'll get to learn about how to make sense of search engine, analytics and audience data to get meaningful insights that help to inform a marketing campaign. That knowledge can then be applied during your time with the Demand Generation team, where you'll learn about eCRM, marketing automation, lead generation and business to business marketing.
Client Services Apprentice
Our Client Services Apprenticeship will provide you with all the skills that you need to manage digital campaigns and deliver high standards of service to our clients.
You'll learn how to review and report on campaign performance, manage workflow with delivery teams that often have lots of projects at once, develop your communication skills and learn about budget management.
Content Apprentice
Content is a growing part of the Reprise business, making our Content Apprentice opportunity an incredibly exciting one for those looking for a more creative role.
You'll get experience of producing content for a range of different brands, all demanding their own style and tone of voice. You'll also work closely with our SEO team to understand how to create content that helps our clients reach the audiences that they want to reach, and take part in creative brainstorms where your ideas really can come to life.
Who can apply?
We're looking for ten apprentices for the scheme and anyone can apply who meets the following criteria:
You have not studied any digital marketing-related modules as part of a degree course.
You do not hold a prior qualification at the same (level three) or higher level which is similar to this apprenticeship.
You are not on another Department for Education funded training programme, including another apprenticeship.
You have the right to work and live in the UK.
You have lived in the UK or EEA for at least 3 years from the start of your apprenticeship.
GCSE Grade A-C or 9 – 5 in English and Maths is preferable. If you have not achieved a grade C/ 5 and above, you will be required to take a Level 2 qualification in Maths and English alongside your other qualification.
You will also need to be able to attend the Reprise offices in Leeds city centre.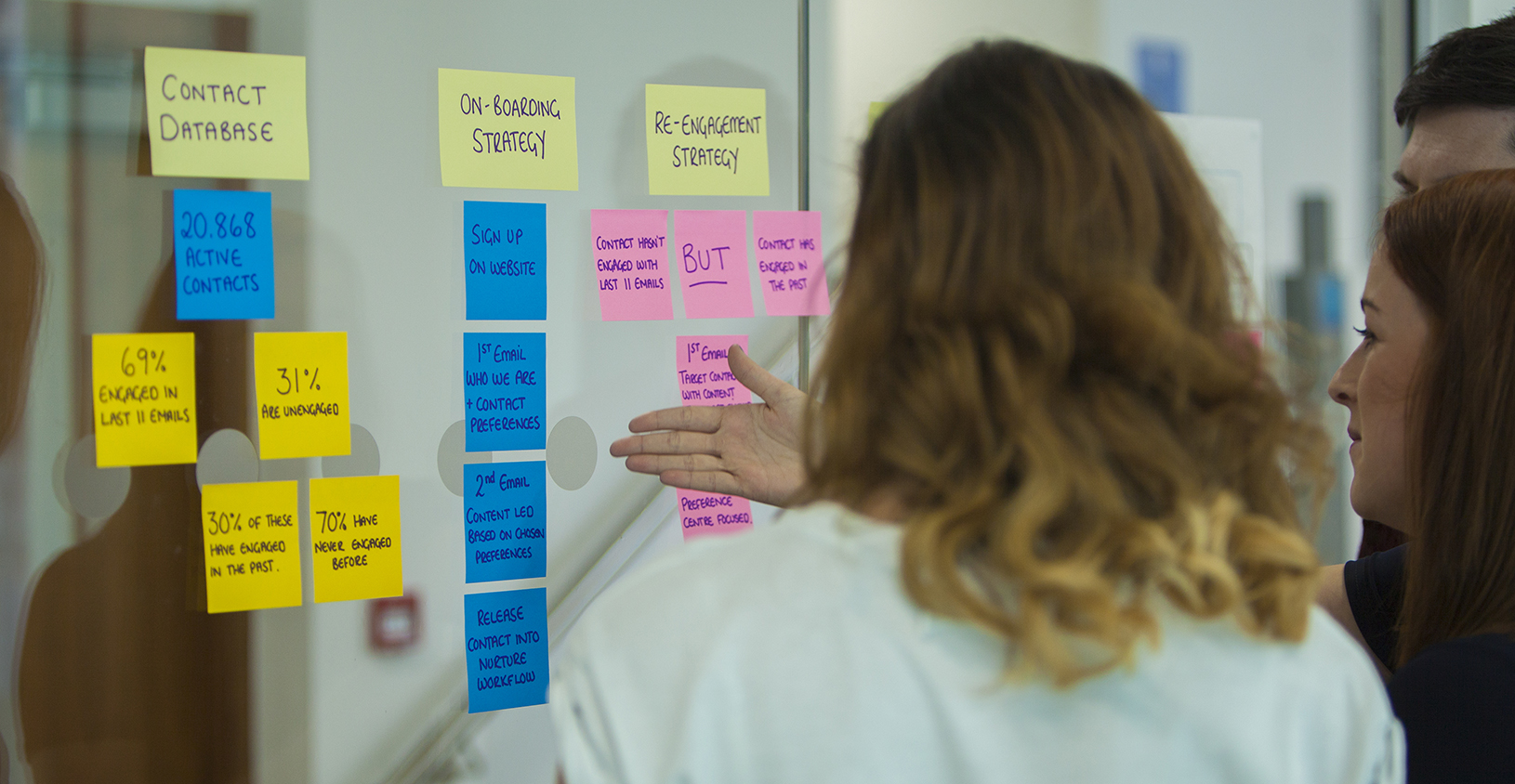 How can I apply?
You can apply for any of our apprenticeships by clicking here. Applications close on Sunday 3 July 2022.
As part of the application process, we will ask you to upload a copy of your CV, as well as an answer to one of the following two questions:
Why would you like to be a part of our programme, Motion Digital?
Out of the opportunities listed below (SEO & Biddable Apprentice, Research and Insights & Demand Generation Apprentice, Client Service Apprentice and Content Apprentice) which one would be your preference and why?
You can answer either question in any format you like – anything from a short paragraph or a short video/ voice recording (no longer than 2 minutes), through to an infographic or a series of images – Whatever you feel most comfortable and creative with!
If you're successful, you'll be contacted by the Mediabrands Talent Team for an interview and, if you're successful at video interview, you'll be invited to attend an assessment day in August. The 10 apprentices will be offered their positions in late August, ready to start in September.
If you have any questions, please reach out to Gemma Appleford (Talent Acquisition Business Partner) on LinkedIn.
Explore our
Recent Content
.